We're officially two weeks away from the premiere of, "Star Wars: The Force Awakens." We couldn't help ourselves but create an infographic for Star War fans to navigate the galaxy of investments.
Enjoy!
If you like what you see, we encourage you to share or repost it with the embed code below.
P.S. — If you like this infographic and want more from us, sign up for our weekly (sometimes bi-weekly) blog digest emails.
(Click Here to take a closer look.)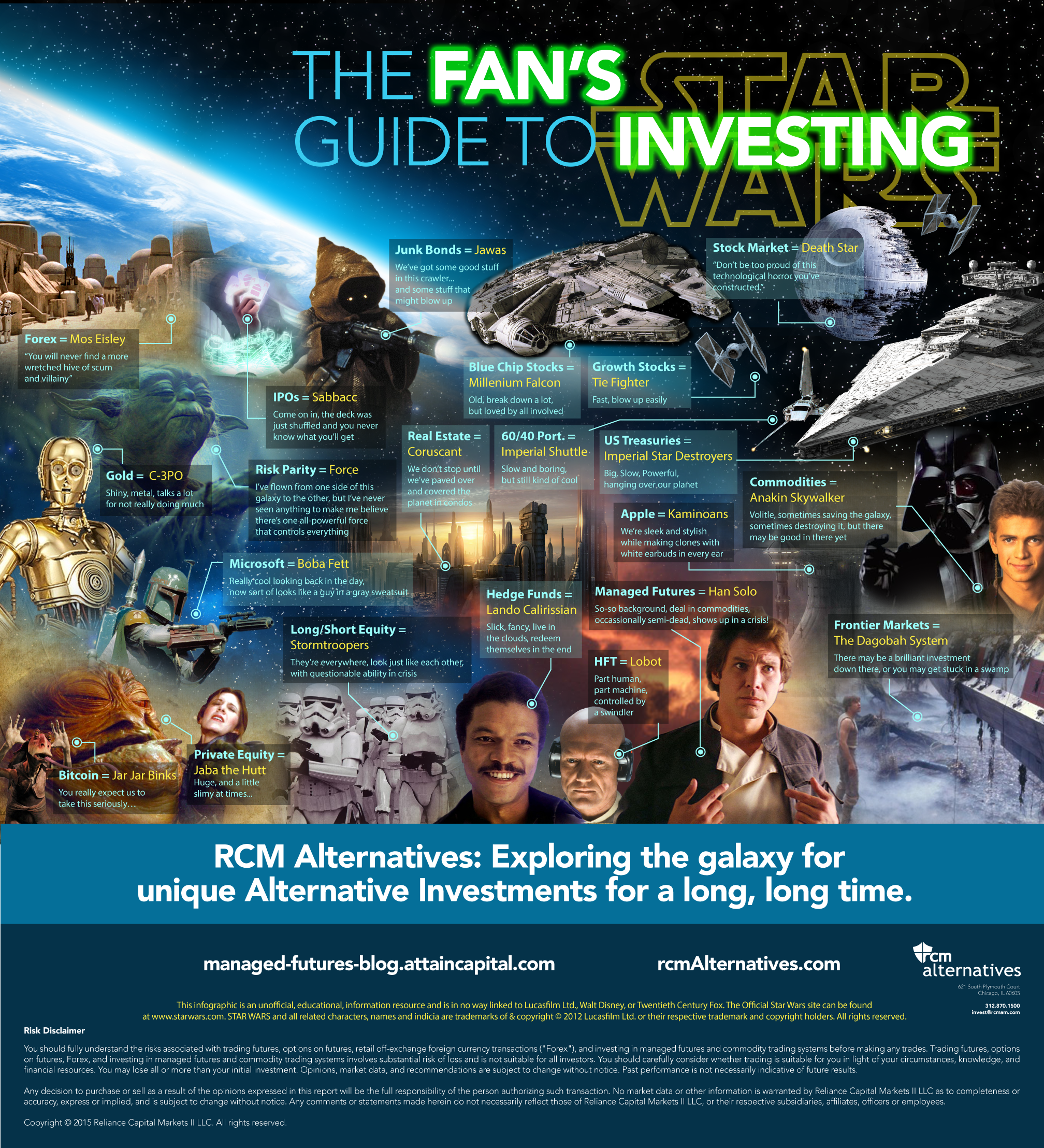 (Infographic) Star Wars: The Fan's Guide to Investing – An infographic by the team at RCM Alternatives
Embed (Infographic) Star Wars: The Fan's Guide to Investing on Your Site: Copy and Paste the Code Below